Shop our extensive range of column radiators, all of which fuse modern features with more traditional design elements. Whether you opt for a Victorian-style traditional column radiator or a more modern option, a column radiator will provide any space with an effective heating solution. Free standard UK delivery on orders over £499.
Column radiators are available in both vertical and horizontal orientations in an array of colours. In addition to classic finishes such as gloss white, our column radiators range also includes a number of alternative colours to give your space a modern twist. From on-trend anthracite and modern black to enticing raw metal, you'll be certain to find a radiator to suit your tastes.
Not just a style statement, column radiators are also a highly efficient heating solution. Available in 2 to 4 column designs, they feature an increased surface area due to the gaps between each column. This makes them more effective at heating the air around them when compared to standard panel radiators.
Recently Reviewed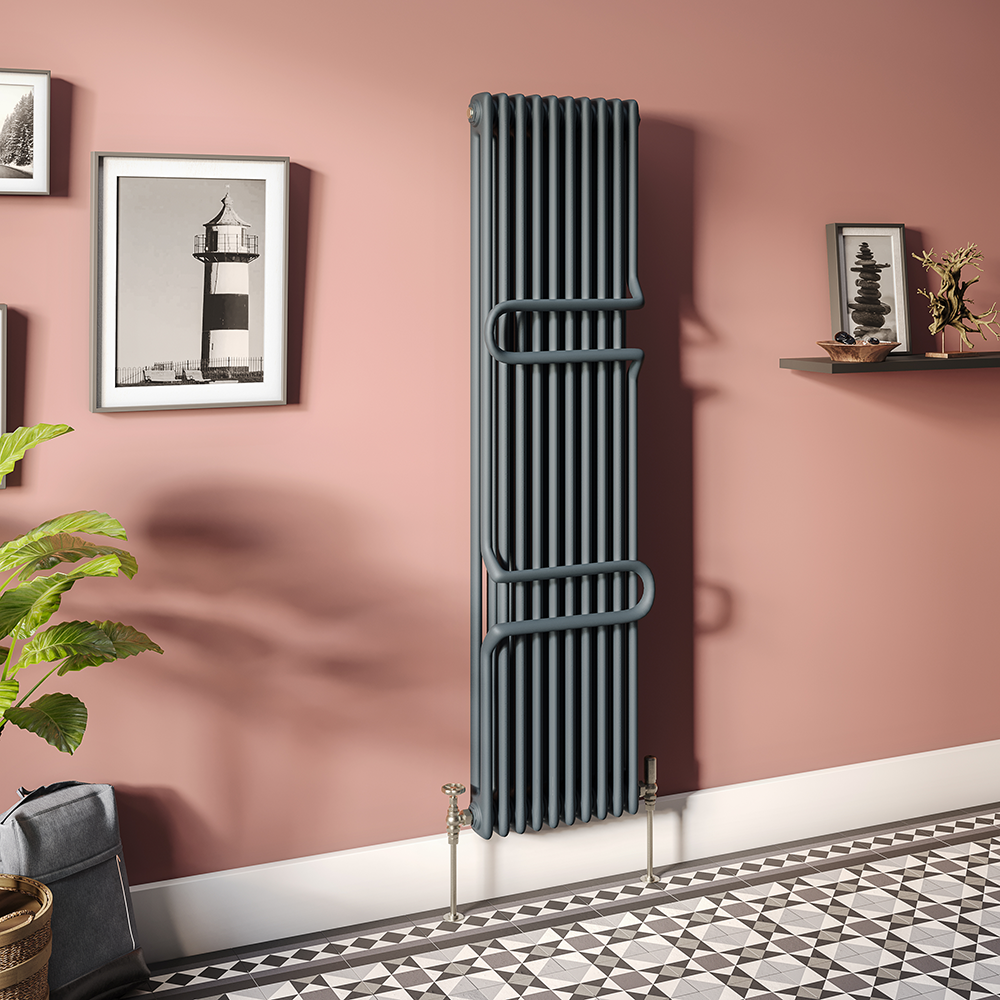 Keswick radiator twin towel rail
26th September 2023
Looks amazing in my bathroom, a real statement piece. Amazing quality radiator that really kicks out the heat. Holds its heat for ages aswell. One criticism would be the twin towel rails are set slightly too close to the radiator. Bit of a squeeze to get the towels on, just another centimeter further from the columns would really help. Other than that an amazing powerful bathroom radiator and something different.
M from Scholar Green