Shop our range of modern bathroom suites. The easiest way to overhaul a bathroom, our luxurious collection features a wide variety of modern bathroom furniture and stylish contemporary bathroom suites in various sizes. Prefer a classic look? Try our traditional bathroom suites. Free standard delivery on orders over £499 at Victorian Plumbing.
Whether you prefer sleek curves or sharp and minimalist lines, our range of luxury modern bathroom suites features a host of designer looks to help elevate the style of your space. With over 100 to choose from, you're sure to find something to suit your own tastes.
Our modern bathroom suites range even features a number of complete packages that include all of the items you need to upgrade your bathroom's essential fixtures. You'll find competitively priced packages that include everything from freestanding modern tubs to bath overflow wastes.
Recently Reviewed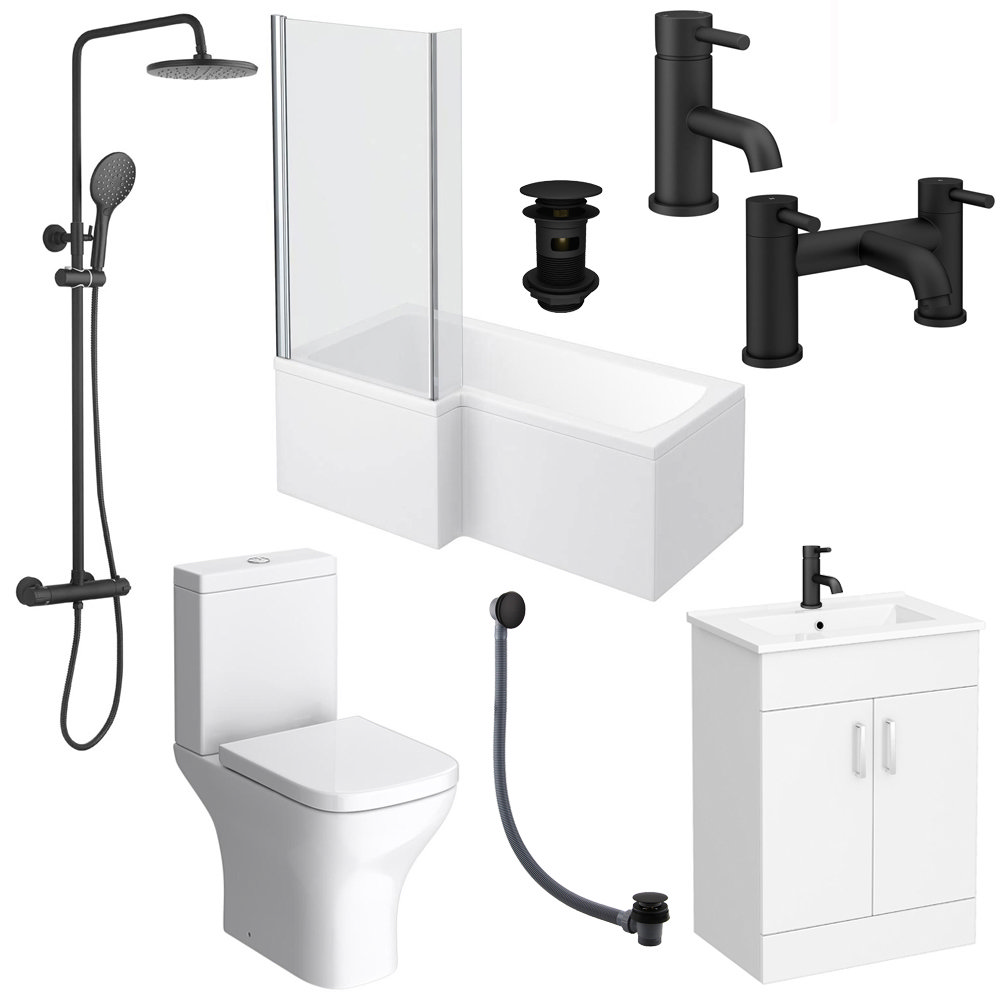 Good Set!
16th November 2023
Nice looking taps, shower is good too. Did not use the bath screen or sink but the rest were great! Good value.
Chris from Derbyshire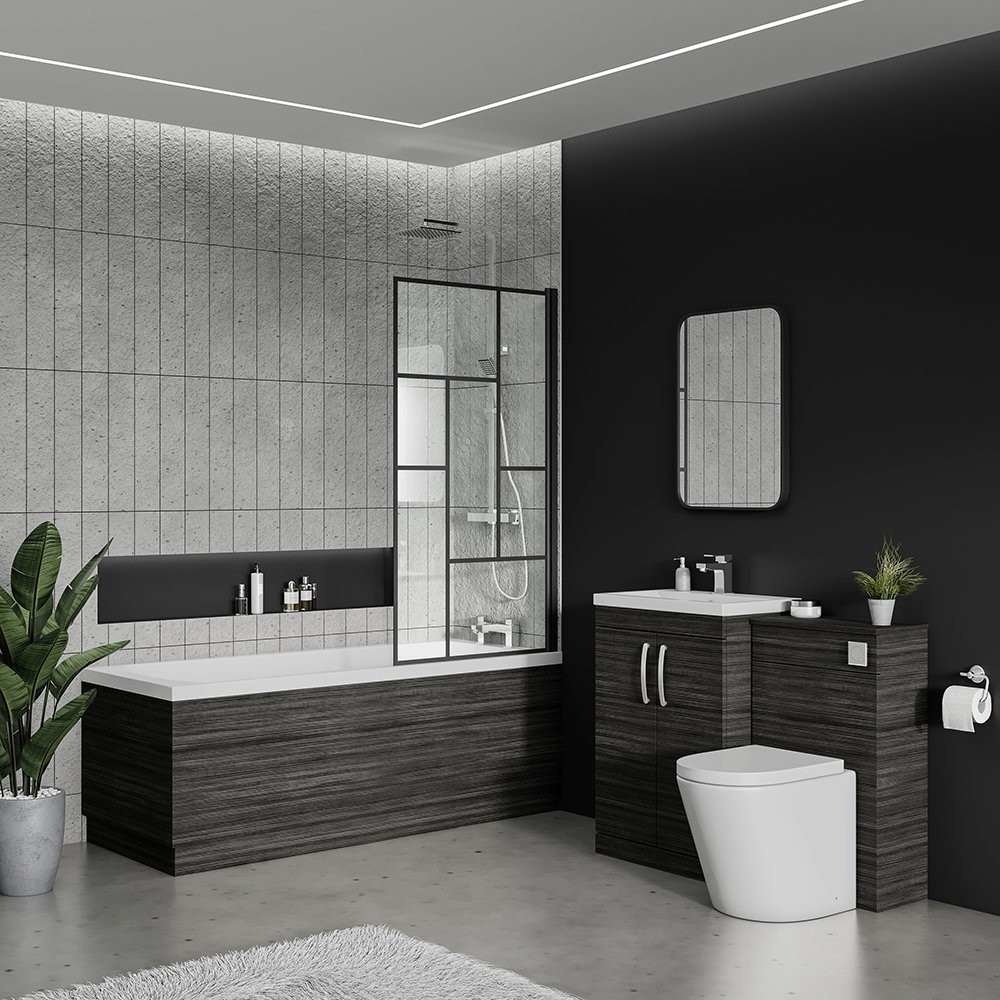 Amazing
17th September 2023
This looks beautiful with grey wall and floor tiles, highly recommend 👌
Jo from Caerphilly