Opting for an inset basin will allow you to create a gorgeous, minimalist vibe in your bathroom. In addition to helping you save space, inset bathroom sinks also give you a highly contemporary, on-trend look. An ideal upgrade for those who desire refined, understated styling. Free standard delivery on orders over £499 at Victorian Plumbing.
Our range of inset basins features options that are ready to be mounted into vanity units or onto worktops. These come in a variety of different shapes, sizes and colours. Inset basins also provide a great way of adding shelving around your sink, all the while boasting a consistently stylish look. For more choices, take a look at our collection of similarly stylish
countertop basins
or our full range of
bathroom sinks
.
Our diverse selection of inset sinks offers plenty of options for making the most of your space in a smaller bathroom. An inset bathroom basin can provide you with more countertop room for storage or accessories while also enabling you to update that classic pedestal style with a modern, contemporary look.
Recently Reviewed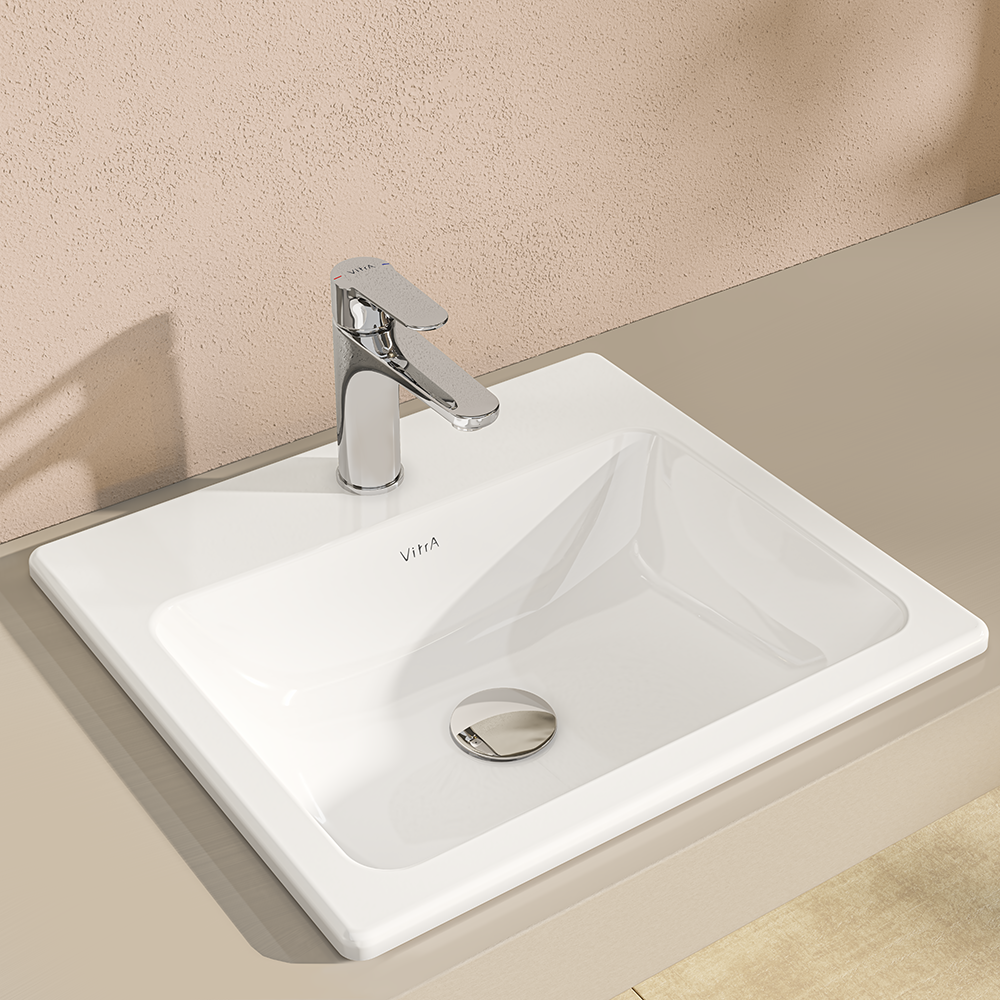 Review From Trustpilot
20th September 2023
Really good sized wash basin. I prefer to have a larger style wash basin and less marble top and this fits the bill perfectly. This is the second one I have purchased as was so pleased with first one.
Susan Calvert- verified purchaser