For a truly established feel why not try our traditional showers. Bring a touch of elegance to your bathroom by blending outstanding quality and practicality with a traditional exposed shower system.
If you're looking to replicate the timeless period style which has been popular for decades, then our selection of exposed showers are definitely something which will interest you. Beautifully crafted from the finest materials, these showers will wonderfully enhance any traditional bathroom.
You will notice that many of the showers in our Traditional Shower category are listed as coming with rigid riser kits or slide rail kits. A riser kit is the part of your shower that holds the shower head or handset. A rigid riser tends to go with an exposed valve, and will be a solid bar with a shower head to the top.
Recently Reviewed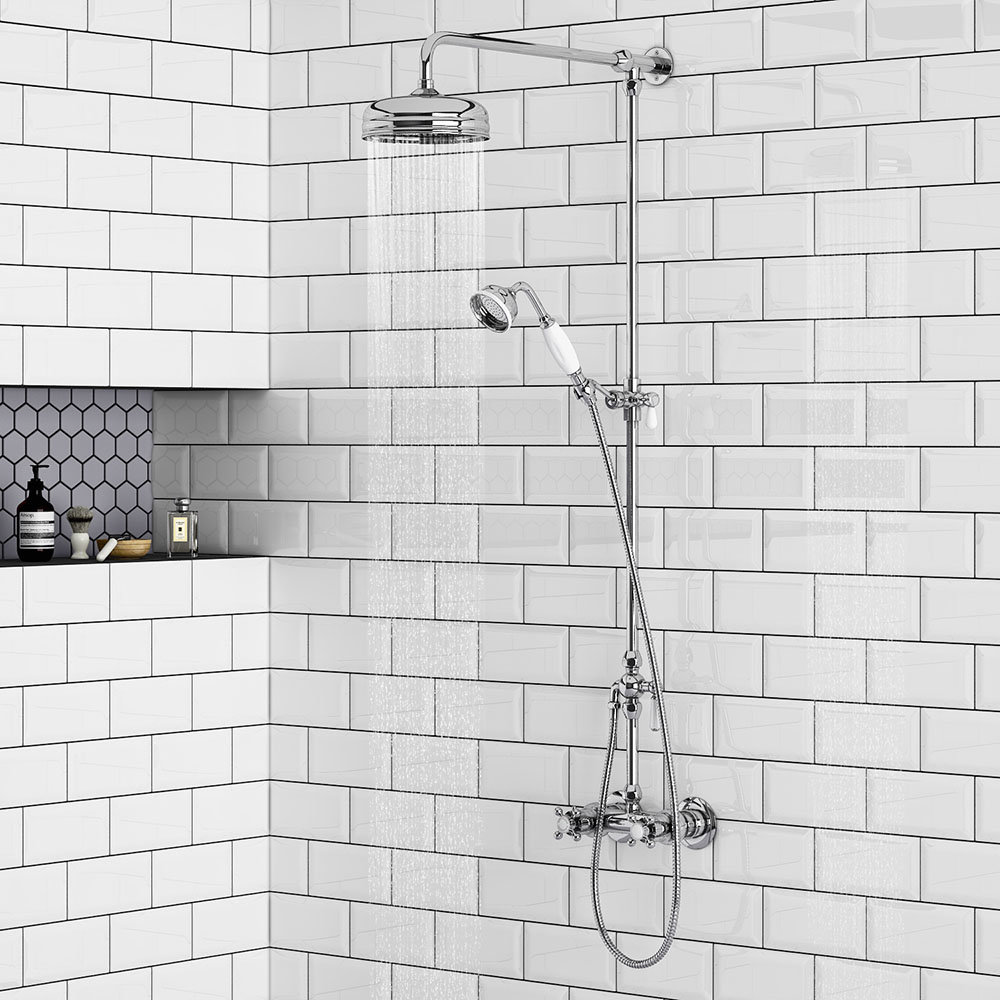 Chatsworth Thermostatic Shower
17th September 2023
As some folk have mentioned it is a bit of a puzzle to fit. I luckily have my hot and cold plumbing in a cupboard behind this wall which I was able to secure to wood batons. I fitted a compression-fit female adaptor to the copper pipe flush with the wall and then tiled the room. Added some ptfe tape to the valves and screwed as tight as I could (with a small bit of silicone between the adaptor and tile) get without cracking the tiles.. once the top bracket is secure and the shower assembled it is pretty solid. It looks the part once complete.
Thomas from Glasgow