Shop now our space saving toilet and sink combos. Conscious of limited room? Why not try a toilet with a sink on top. These compact designs offer all of the functionality of separate units while taking up far less floor space. Like the idea of sleek, modern designs that won't ever get in the way? Consider our
range of corner toilets
, too. Free standard delivery on orders over £499 at Victorian Plumbing.
Our eye catching collection of toilet and sink combos consists of exemplary, on-trend designs in various sizes. A simple way to amplify the style of an en suite or cloakroom, these toilet with built in sink units come in a plethora of popular finishes. With so many to choose from you'll be sure to find something to suit your specific tastes.
A 2 in 1 toilet and sink combo is just one of the many ways you can save water. A number of these units recycle waste water from the sink, filling the pan of the toilet. An ingenious, effortless way to be that bit more friendly towards the environment.
You've viewed 23 of 23 results
Recently Reviewed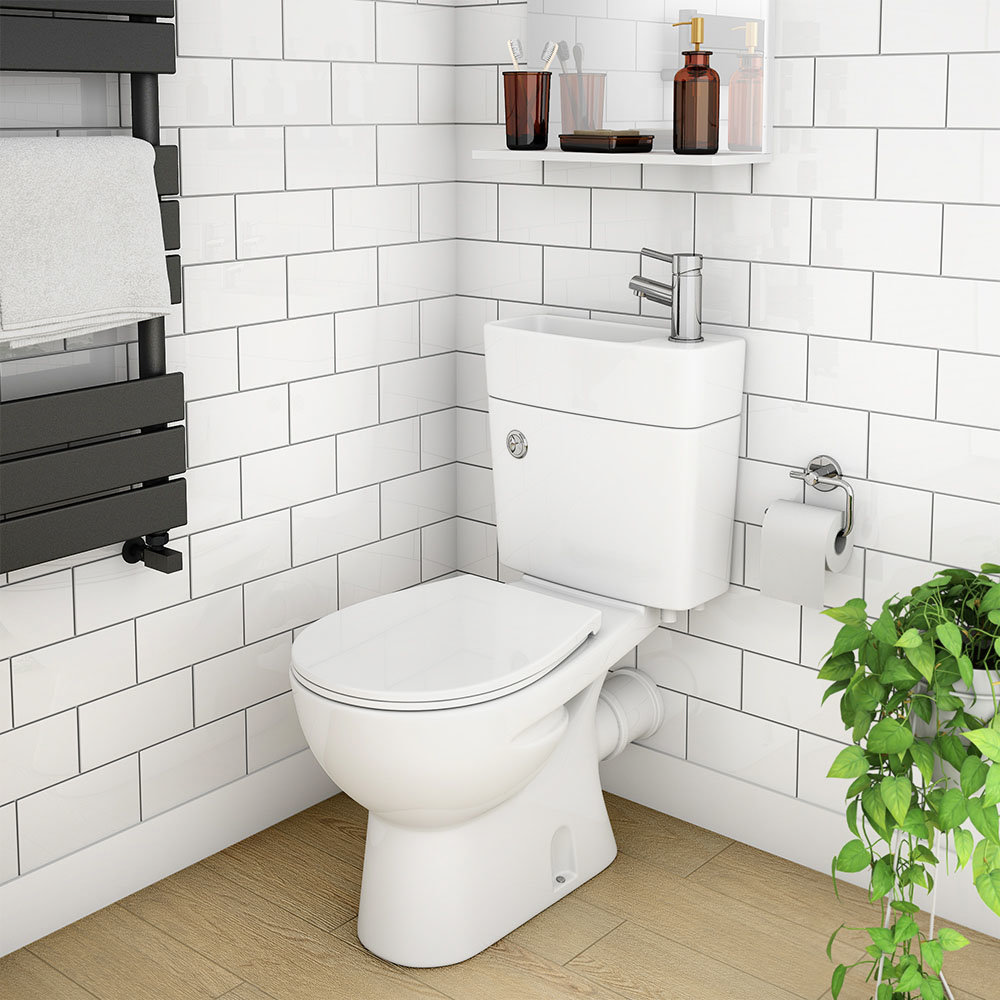 Great Space Saver
22nd October 2023
Good space saver . I'm a plumber, hoses small but easy to overcome, made good use of a small cupboard.
Paul skyner from Liverpool