Our expansive range of grandiose copper and nickel roll top baths can help transform spaces into ones of absolute luxury. Select from a handmade and highly polished copper bathtub for sale to create an instant focal point. Free standard UK delivery on orders over £499.
Opulent copper roll tops are ideal for those wanting to create warm and inviting spaces. Explore highly glamourous, richly toned copper bathtubs to amplify the homely feel of your bathroom, or view our full range of
baths
.
Grandiose nickel roll top baths are a stellar option for those in need of energising bathroom spaces. Browse extravagant, handcrafted nickel slipper bath options designed to be accompanied with impressive
freestanding bath taps
.
You've viewed 12 of 12 results
Recently Reviewed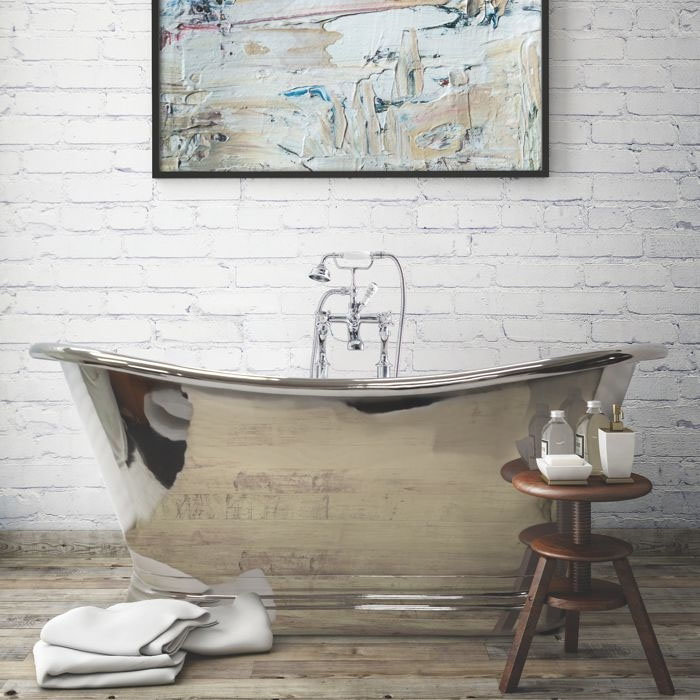 Fabulous craftsmanship
15th October 2022
This really is superb - well worth the wait (7 or 8 weeks in our case). Beautifully made, arrived well-packaged. We've not fitted it yet, but the only issue we can see is that the drain hole is central and not offset as shown in the dimensions page here - not a huge problem but all the waste piping is now in the wrong place and will be a pain to move. Overall though we are delight with this bath.
Richard Anderson from Barwell