We look at some profit-positive ways you can use your bathroom to add value to your home.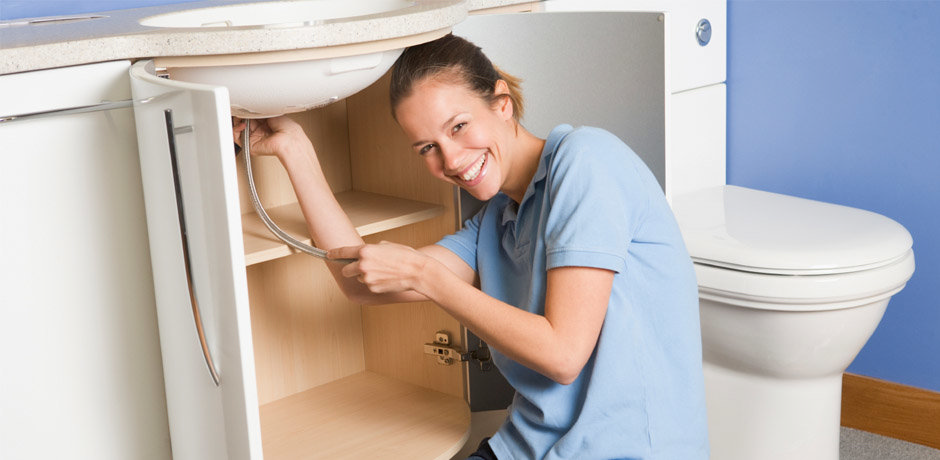 Your home is probably the biggest investment you will ever make. However, the housing market these days is at very best, unpredictable. Buyers are fickle, selling chains long and easily disrupted, while trends are difficult to predict.
Despite this, the bathroom continues to grow in importance in the modern home, and research shows that the bathroom is one room of the house that seems immune to these trends - more and more top stylists and home development experts are championing the bathroom as one of the key piece to the housing puzzle - how to profit when selling your home.
In order to help you improve on your own investments, we are going to look at some of the different ways you can utilise your bathroom to add value to your home.
Small Scale, Profitable Change
Research shows that homeowners who have paid special attention to the design and upkeep of their bathrooms benefit from higher demand, quicker sales with a ~3% raise in house prices.
However, full-scale renovation can end up astronomically expensive once you take into account new fittings, plumbing costs and materials. So what do you do if your bathroom is in dire need of a revamp, but the outlay does not balance with the benefit?
The answer is a Small Scale Renovation. By changing a few key elements in your bathroom you can give it a completely fresh feel and the appearance of a wholesale change. The best bit is, you can carry out most of these changes yourself, so you cut plumber's costs out of your outlay and save even more money. Some examples of the little things that make a big difference are:
Taps
A hard working element of your bathroom that garners a lot of attention from visitors. Once they start looking tired, your bathroom depreciates in style and value, plus grotty fixtures can make a real difference to the way your home is perceived by others.
It's always best to match your basin and bath taps, and changing both can be a great way of establishing a theme in your bathroom. We recommend going for a sleek, modern look, and making a statement of intent with some stylish, chrome taps.
The process for bath and basin taps is largely similar, and with a little bit of knowledge and the right tools, it is not a very difficult job.
Chrome Towel Rail & Shower Screen
Quality fixtures can make the world of difference, and a chrome towel rail is the perfect way to make your bathroom look even more expensive than it actually is. A chrome towel rail keeps your bathroom warm and cosy all year round, is handy for everyday use and looks absolutely fantastic with a range of shapes, sizes and styles available.
A glass shower screen replaces your old shower curtain, and is a very simple way of updating your bathroom to a more contemporary style, and the kind of fixed, permanent addition to your bathroom that screams quality.
Add a Bathroom - Add Value
This is a more costly change, however, adding another bathroom to a property, or incorporating one into an extension or loft conversion adds a significant amount of money to your home. Some experts claim that your home could benefit from as much as 23% boost in profitability, so although the outlay is larger, the opportunity for profit is larger again.
There are lots of options when it comes to extensions and conversions, and one option that has proved popular is another bedroom or living area that utilises an ensuite bathroom. This way you can increase the floor space of your home (another profit builder) as well as providing another bathroom.
Swap A Bath for a Shower Bath
This one is all about versatility and target audience. The average buyer tends to be in a family, and while nothing beats a bath for comfort and relaxation, a shower bath brings a whole new element to your home - the flexibility that families value so highly.
A shower bath allows people to get ready quicker in the morning, while the bath is still available for those much-needed weekend soaks. The advantages are clear, and any potential buyers will be sold on the lifestyle benefits a shower bath provides.
Go Green
Going green has never been more popular, and with a few changes you can reduce your own carbon footprint and give your home another positive selling point.
You can improve your green-ability by installing a low flow faucet, low flow shower head and dual flush toilet. This way you use gallons less water every year reduces your wastage and gets your green machine rolling!
The aim is to improve your chances of selling, and to gain a better price for your home, without it costing you the world. The small changes above can give you more to bring to the table when it comes time to negotiate with any potential buyers.
See you again soon,
Alex, Victorian Plumbing