Shop from our carefully curated range of herringbone tiles at Victorian Plumbing. These come in a range of rhombus and rectangular options for true herringbone, and herringbone effect patterns. Our customers love using these tiles in a border first around the room, and going full herringbone for the main floor - as is seen in traditional homes.
Herringbone patterned tiles have had a big revival over the past few years - which isn't surprising given how popular they are in interiors magazines and the biggest interiors influencers. Herringbone tiles give you that traditional look without the use of wood, and are sure to remain stylish for years to come.
Not all of our products are 'true herringbone' - you can get the look with longer plank shaped tiles which are laid in a staggered herringbone effect. Don't want to follow the crowd? Try rotating your staggered herringbone, so that the longest sides of the tiles are parallel with the walls. This looks especially stylish with tiles that are shorter in length.
Recently Reviewed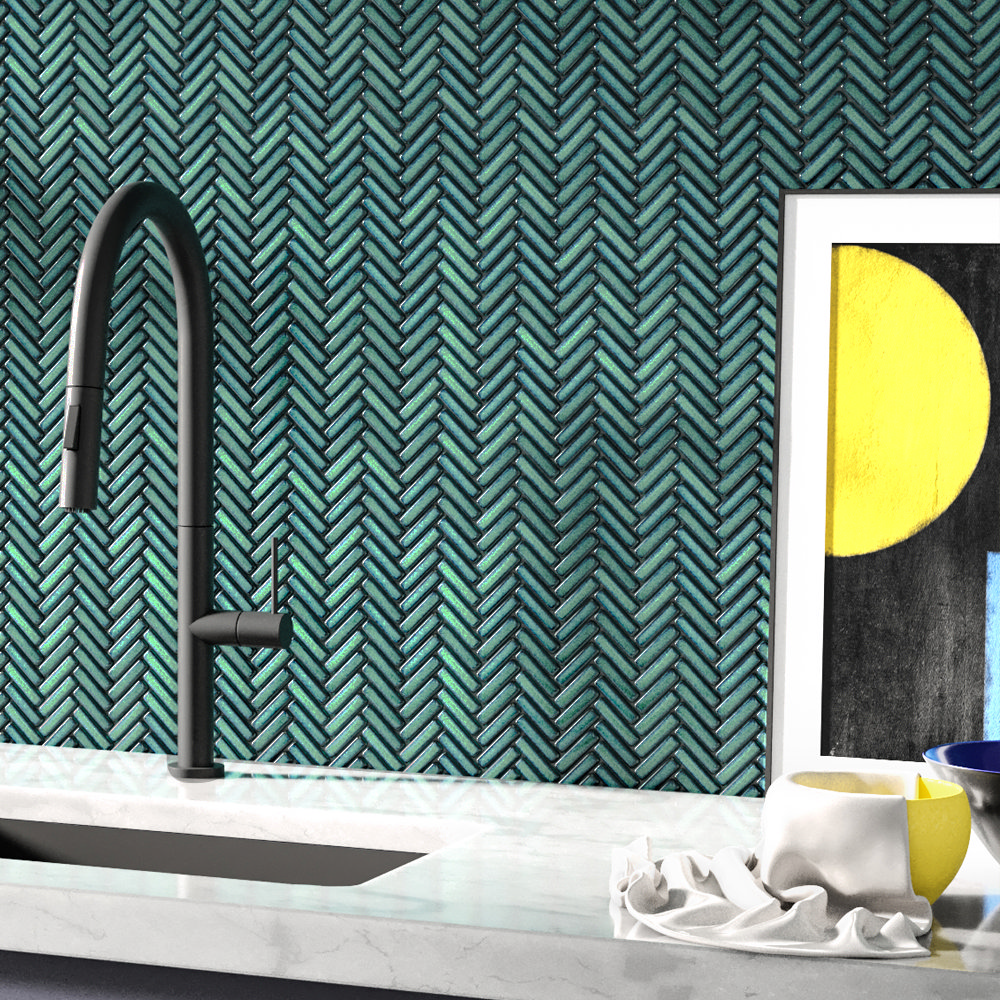 True to Colour, When Installed
28th October 2023
It may seem like it's blue when you receive the tiles, but when installed and grouted with black grout it comes out a fantastic green colour. Great quality. Love them!
Mox from Devon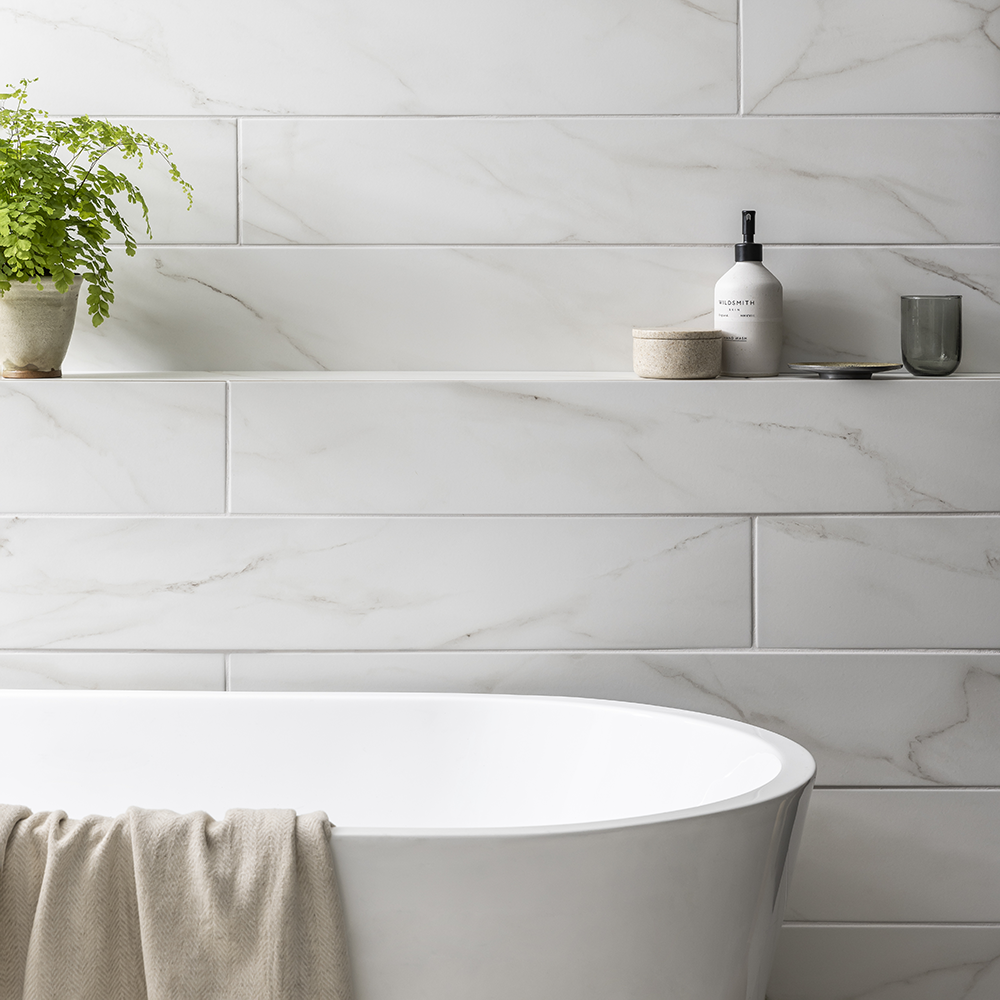 I have used this tile on half wall of my bathroom combined with a brass trim and is definitely gorgeous.
Ariany from London